E-PACK US
October 19 – 20, 2022
Chicago, IL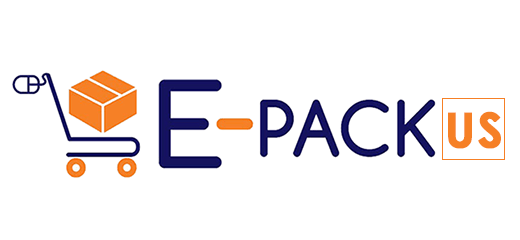 FPA is a partner for the event.
E-PACK US is the first cross sector conference that brings together brand owners, retailers, packaging converters, equipment and software suppliers and more, to explore current and forecasted trends, innovative solutions, emerging opportunities, and shared challenges that are impacting the rapidly-evolving market for e-commerce packaging.
According to Smithers latest research covering the Impact of E-Commerce on Packaging: Long-term Forecasts to 2029, double-digit growth in e-commerce is creating explosive e-commerce packaging market growth. Now worth $35 billion, e-commerce has averaged over 20% growth over the last few years, greatly elevating the role of e-commerce-specific packaging.
The rapidly evolving nature of e-commerce as a sales and delivery channel is making it one of the most attractive areas of the global packaging industry, with all stakeholders, from brands and retailers, to converters and suppliers, positioning themselves to take advantage of the high-growth opportunities that exist in the marketplace. Incorporating corrugated, flexible, protective and transit packaging, the marketplace is largely driven by convenience, transparency and price. In order to be positioned for optimal performance, it is crucial that packaging is created with e-commerce in mind from the beginning, since technical, legislative and business environment changes are happening at the same time.
Packed with first-hand experience, our high-level line up of expert speakers will share their industry insights, best practices, and lessons learned throughout their e-commerce packaging journeys to provide invaluable market insights that help attendees to evaluate and optimize their own e-commerce packaging strategies.
Why Attend?
The industry needs new technologies and innovative materials that can be used to make packaging safer and more efficient, while also considering the environmental impact of the waste and package disposal, as well as supply chain efficiency.
E-PACK provides brand owners with the perfect platform to have an open dialogue with packaging converters and packaging design firms on the challenges of staying competitive in the online retailing space, and how the packaging industry – as a whole – can provide innovative and cost effect solutions to assist brand owners in this transition.  
Gain firsthand insights into the key market drivers, industry trends, the latest research, and emerging developments that are influencing the future of e-commerce packaging
Hear about the biggest challenges and related opportunities that are shaping the future of the e-commerce supply chain; including packaging design, logistics and shipping concerns, sourcing and material selection, sustainability, consumer behavior, speed to market, and more
Network, collaborate, and share ideas with featured speakers and industry peers
Explore the current business climate, assess the competition, and discover innovative product offerings and business solutions that can benefit your business operations