FPA 2022 Fall Executive Conference
8:00 am – 7:00 pm ET
San Antonio, TX 78205
FPA 2022 Fall Executive Conference
Thursday, October 13, 2022
8:00 am
Registration for this event is closed.
Add to Calendar
The Hotels and Venues
Hilton Palacio del Rio
200 S. Alamo Street
San Antonio, TX 78205
All attendees must make their own hotel reservations.
The Hilton Palacio del Rio agreed to a special room rate of $229 (plus taxes/resort fees) per night. The room reservation deadline is September 20, 2022.
BOOK HOTEL
CALL
The FPA 2022 Fall Executive Conference will be held on October 13, 2022, at the Hilton Palacio del Rio in San Antonio, Texas.
The meeting will offer great networking opportunities for industry leaders and senior management.
COVID-19: By attending the Flexible Packaging Association's (FPA) 2022 Fall Executive Conference, you agree to abide by and engage in certain mandatory health and safety conduct while attending the event. This includes, but is not limited to, current state guidelines concerning mask-wearing and physical distancing, and not attending the event if you are ill or have been recently exposed to any variant of COVID-19. FPA designed the event for those who have been fully vaccinated and we ask that you not attend if you have not been vaccinated. FPA reserves the right to update health measures and attendance policies based on evolving health threats and guidance from Federal health agencies and local authorities. While we intend for the event to go forward as planned, the event may be impacted by future guidance from Federal and local authorities. Please watch for event updates.
By registering for the event, you are acknowledging that an inherent risk of exposure to any variant of COVID-19 exists in any public place where people are present. By attending the event, you voluntarily assume all risks related to exposure to any variant of COVID-19 and agree not to hold FPA or any of its affiliates, directors, officers, employees, agents, or contractors liable for any illness or injury. In the unlikely event that the meeting is canceled or postponed FPA will refund registration fees, however, FPA is not liable for any hotel and/or travel arrangements that have been booked.
Event Agenda
Wednesday, October 12th at 12:00 p.m.
Executive Committee Meeting (La Princesa)
Wednesday, October 12th at 3:30 p.m.
Board of Directors Meeting (La Vista)
Wednesday, October 12th at 5:30 p.m.
Welcome Reception (Stetson)
Thursday, October 13th at 8:00 a.m.
Breakfast (La Vista Foyer)
Thursday, October 13th at 9:00 a.m.
General Session (La Vista)
Thursday, October 13th at 5:30 p.m.
Networking Reception (Terrace Garden)
Speakers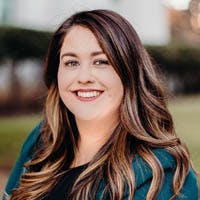 Lauren Aguilar
Government Affairs Associate, Serlin Haley
Speaker, FPA State Advocacy Update
Lauren joined Serlin Haley in 2019 after serving for six years on staff in both the California Assembly and Senate, most recently as Capitol Director for Assembly member Phillip Chen (R-55, Orange County). She graduated from the University of California at Davis in 2013, where she majored in political science with a minor in war and peace studies. A trivia buff and a "huge foodie," she spends her free time doing improv comedy and seeking out the world's best lattes.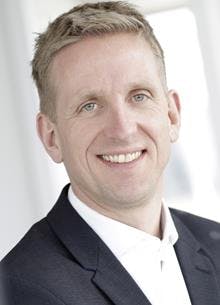 Guido Aufdemkamp
Executive Director, Flexible Packaging Europe
Speaker, Update on the European Flexible Packaging Market
Guido Aufdemkamp is the Executive Director of Flexible Packaging Europe (FPE), FPA's European partner organization. He is an economist by education and has been working for German and European associations for flexible packaging and aluminum foil and closures since 2003.
His core activity is representing the European flexible packaging industry at the European level and on the international stage, which involves statistics and market analysis, public relations, sustainability, food contact legislation, as well as membership management.
Overall, FPE deals with a wide range of issues relevant to the flexible packaging industry, most notably food contact, sustainability, and environmental issues. The association comprises all major European producers of flexible packaging.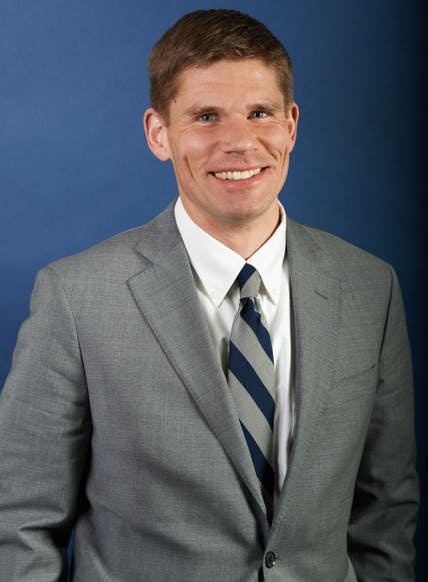 Andy Hackman
Principal Lobbyist, Serlin Haley
Speaker, FPA State Advocacy Update
Andrew (Andy) is a registered federal lobbyist who has testified before the U.S. Senate and lobbied in over 25 state capitols. Prior to joining Serlin Haley, he served as vice president of government affairs for the Toy Industry Association, where he oversaw TIA's advocacy programs at both the state and federal levels. Andrew also has directed the national government affairs program of the Consumer Specialty Products Association.
Andrew received a Bachelors of Science in Public Affairs from Indiana University's School of Public and Environmental Affairs in Bloomington, Indiana and a Masters of Business Administration from George Washington University in Washington, D.C.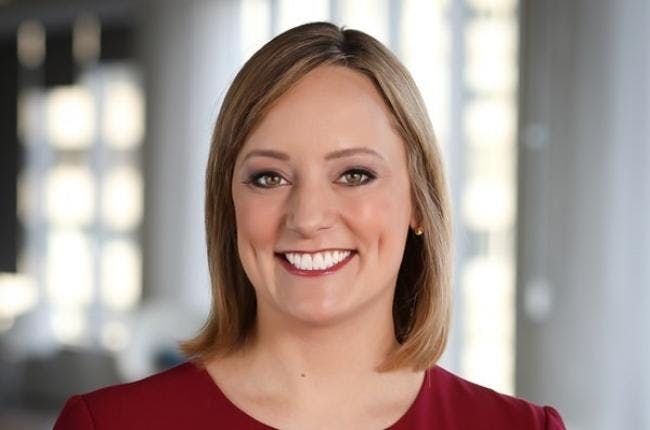 Anna Palmer
Founder & CEO of Punchbowl News, Best-Selling Author, and Former Co-Author of POLITICO Playbook
Speaker, Political Outlook
Anna Palmer is a New York Times best-selling author who has been writing about congressional leadership, the lobbying industry, presidential campaigns, and the politics of governing for more than 15 years. She is the co-founder and CEO of Punchbowl News, a news community focused on power, people, and politics in Washington. Named after the Secret Service's nickname for the Capitol, the company covers the congressional leadership and the White House, and tracks the industries and companies trying to influence them.
From 2016 to 2020, Palmer was the co-author, along with Jake Sherman, of the top-rated POLITICO Playbook franchise, where they chronicled President Donald Trump's first term and his relationship with top Congressional leaders. Under their leadership, the platform more than doubled in revenue and tripled its readership. They also created a widely acclaimed daily podcast, afternoon newsletter and event series where they interviewed top political and business leaders across the country about pressing issues of the day. Palmer joined POLITICO in 2011 and was its senior Washington correspondent. She also led Women Rule, a nation-leading platform aimed at expanding leadership opportunities for women and hosted the critically-acclaimed Women Rule podcast.
Prior to writing POLITICO, Palmer covered House leadership and lobbying as a staff writer for Roll Call, and got her start in Washington journalism as a lobbying business reporter for the industry newsletter Influence. She has also worked at Legal Times, where she covered the intersection of money and politics for the legal and lobbying industry, first as a staff writer and then as an editor. A native of North Dakota, she is a graduate from St. Olaf College.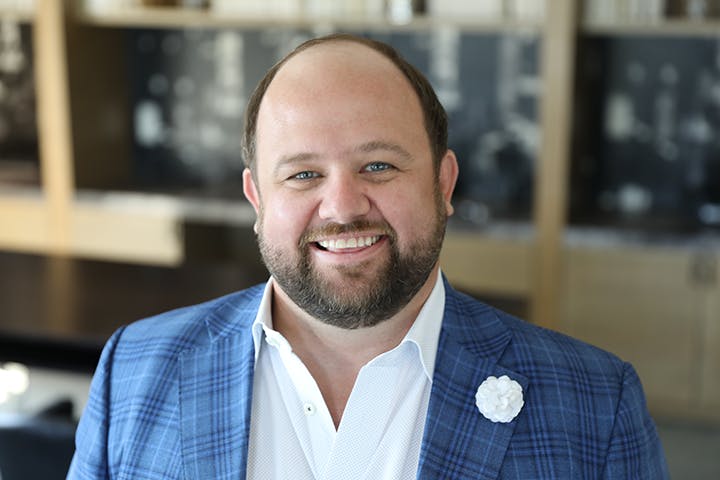 Jonathan Quinn
Director of Market Development and Sustainability, Pregis
Speaker, Emerging Leadership Council (ELC) Update
Jonathan Quinn is the Director of Market Development and Sustainability at Pregis, where he leads the market segmentation strategy development and execution along with all facets of flexible packaging sustainability focused on providing innovative products and services that Protect, Preserve, & Inspyre. Jonathan joined Pregis in June of 2021. Jonathan is recognized as an expert in the areas of Packaging Sustainability, consumer insight and voice of consumer associated with packaging. He has conducted extensive consumer research on the e-Commerce and consumer packaged goods sectors. Prior to joining Pregis, Jonathan most recently held Marketing leadership roles at NOVA Chemicals. Additionally, he has held sales leadership and business development roles at Illinois Tool Works Zip-Pak division, the COESIA Group, and Multisorb Technologies.
Quinn holds a Bachelor of Science in Packaging Science and Business Management from Clemson University. Currently, Jonathan is the founder and Chairman of the Emerging Leadership Council at the Flexible Packaging Association (FPA), and is on the Global Board of Directors of the International Safe Transit Association (ISTA). In June of 2021, Jonathan was appointed to the Society of Plastics Engineers (SPE) Advisory Board for Diversity and Inclusion. Jonathan was designated a "Rising Star under 35" by Plastics News in 2018 and the Canadian Plastics Industry Association (CPIA) Young Leader of the Year in 2019. In February of 2021 Jonathan was recognized by Plastics News as a top Social Media influencer in Plastics and Packaging. He can be found on all social media channels under the handle @JQUINNPACKAGED.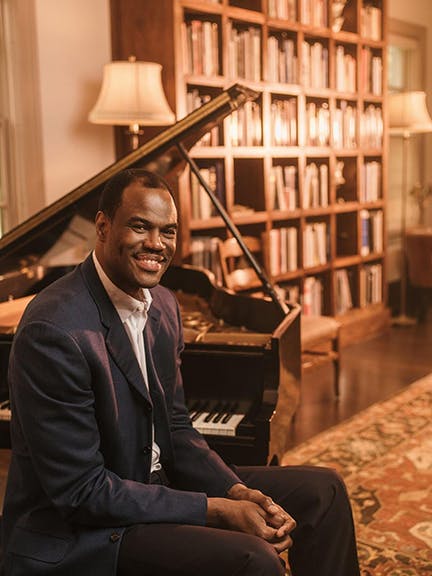 Speaker, Lunch Keynote
David Robinson, "The Admiral," is living proof of the old adage that good things come to those who wait. Robinson was a star at the U.S. Naval Academy, earning All-American honors twice, and winning college basketball's most prestigious honors, the Wooden and Naismith Awards, in his senior season – but waited two seasons before debuting in the NBA.
Robinson graduated from the Naval Academy in 1987 with a mathematics degree and was selected first overall in the 1987 NBA Draft by the San Antonio Spurs; however, he honored a commitment to serve two years in the Navy before joining the Spurs in 1989. As one of the most gifted and versatile athletes, the former Navy Midshipman was an easy choice for the NBA Rookie of the Year Award at season's end.
Within his first three seasons, Robinson established himself among the best in the league. His early achievements included All-NBA First Team selections in 1991 and 1992, an NBA All-Defensive First Team nod in 1991 and the 1992 NBA Defensive Player of the Year award. Robinson was also the first player in NBA history to rank among the top five in rebounding, blocks and steals in a single season. His excellence earned him a second consecutive All-NBA First Team selection and a third-straight trip to the NBA All-Star Game. Additionally, he won an Olympic Gold Medal with the NBA Dream Team at the Barcelona Games that year.
Over the course of Robinson's decorated career, he was a two-time NBA champion, two-time Olympic Gold Medalist, ten-time NBA All Star, NBA Sportsmanship Award recipient, ten-time All-NBA honoree, eight-time All-Defensive team honoree, and named to the NBA's 50th Anniversary 50 Greatest Players list. In 2009, he was elected to the Naismith Memorial Basketball Hall of Fame during his first year of eligibility.
Robinson's basketball skills may only be surpassed by his charitable nature as he is recognized as one of the most distinguished philanthropists in professional sports. He and his wife, Valerie, established the David Robinson Foundation in 1991 that has raised close to $40 million for The Carver Academy (TCA), a nonprofit school to provide better opportunities for inner-city children. In 2012, the school became a public charter school, IDEA Carver, and reaches over 10,000 students today.
In 2011, Robinson earned a Master of Arts in Administration from the University of the Incarnate Word to better "understand how businesses work and how to build them." Bringing together a continuing desire to make a positive impact and an interest in private equity and business, in 2007, David founded Admiral Capital Group with Daniel Bassichis, built around Robinson's values and integrity. Through philanthropy and investments, Admiral currently has over $1 billion of assets under management and operates with a sense of purpose and service to impact local communities in which they invest, with a strong focus on education and low-income communities.
As an entrepreneur, family man, and passionate educator, most recently, Robinson and his son, David Robinson, Jr. launched a podcast called "The Fundamentals" that features his perspectives as a Navy veteran, education philanthropist, and investor and touches on his life stories and experiences that led to the creation of the IDEA School.
David and his wife, Valerie, reside in San Antonio, Texas and have three sons.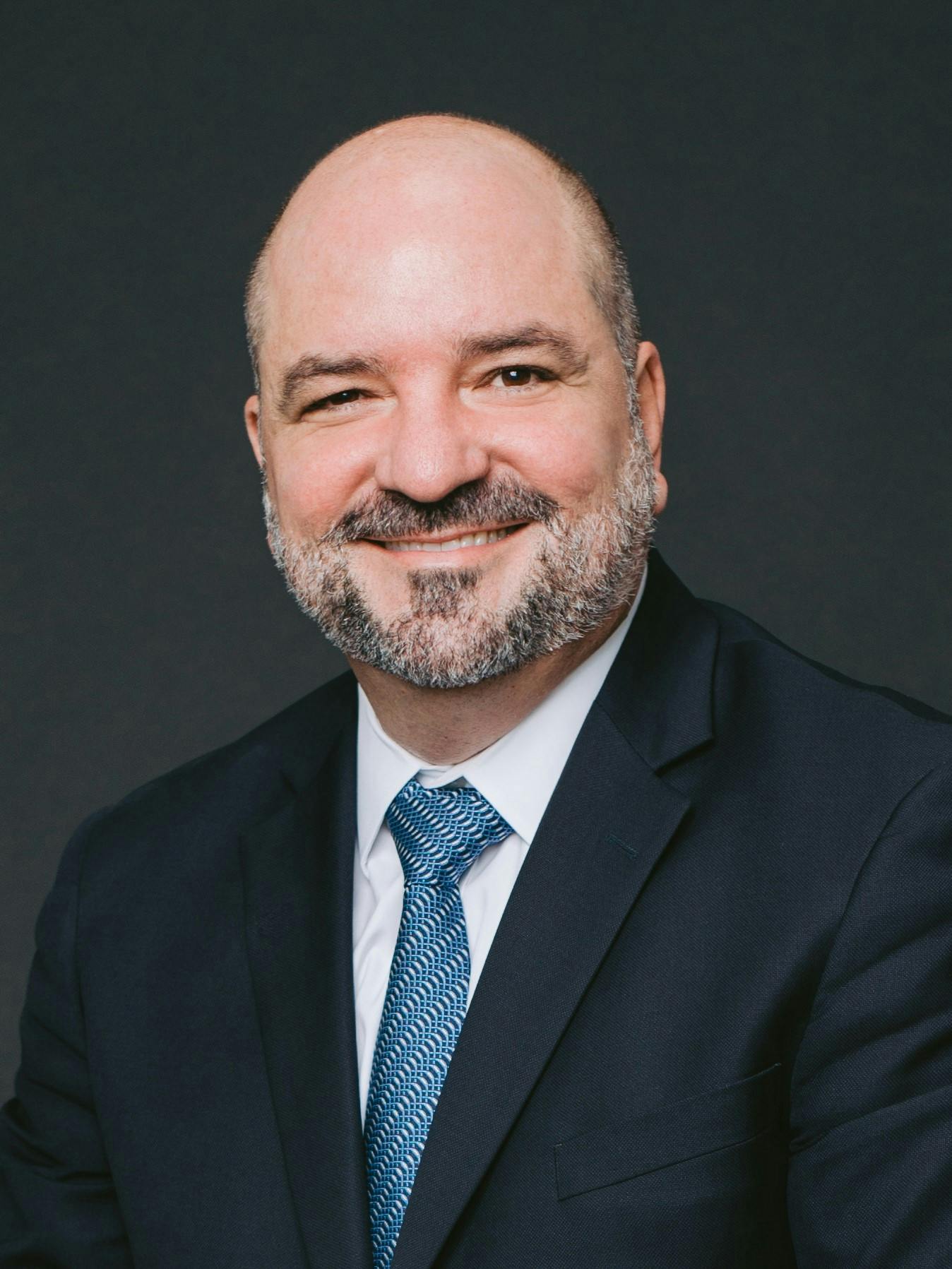 Esteban Sagel
Principal, Chemical and Polymer Market Consultants
Speaker, Polypropylene Update
During his 24 years career, Esteban has experienced all aspects of the petrochemical value chain, through commercial and marketing assignments with Repsol Química in Spain, Tetra Pak in Panama, and New Castle Industries in Houston. That cycle of experiences, spanning chemical producers, polymer converters, and consumer product companies, was a key success factor for his transition to the chemical consulting industry, where Esteban worked under the umbrella of renowned firms like Townsend Tarnell, Nexant ChemSystems, CMAI (now part of IHS Chemical), and Wood Mackenzie, honing his price research, reporting and forecasting, market research, and analysis and feasibility studies skills.
During his tenure at CMAI, Esteban was responsible for discovery and analysis of supply, demand, cost, and price dynamics for polyethylene and polypropylene in the Americas. He was also the lead in several proprietary studies, including feasibility studies, market analysis, and due diligence reports.
Before founding ChemPMC, Esteban headed Wood Mackenzie' polymer practice, designing and implementing the company's polymer services, which features scenario-capable long-term supply and demand models, logistic demand forecasting tools, global trade grids, as well as seasonality driven short term supply and demand models, and in the process trained a global team of analysts located in Houston, London, and Singapore.
Esteban has been a featured speaker at North and Latin American chemical and polymer associations meetings including APLA, IPA, ANIPAC, Canadian Plastics or CERI, as well as consulting firms and producers-led events. Esteban holds a Chemical Engineering Degree from the Institut Quimic de Sarria in Barcelona, Spain as well as an MBA from Rice University's Jones School of Business.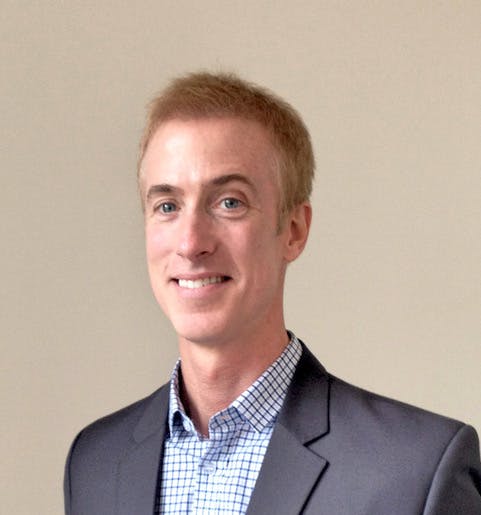 Clint Smith
BDAM, Government & Trade, Euromonitor International
Speaker, Global Flexible Packaging Market
Clint Smith has over 12 years experience working for global market intelligence agencies, 8 of which at Euromonitor International, providing strategic insights on international markets and consumers. He has worked closely with numerous Fortune 500 B2C and B2B multinational companies, including packagers, packaging associations and raw materials suppliers of packaging.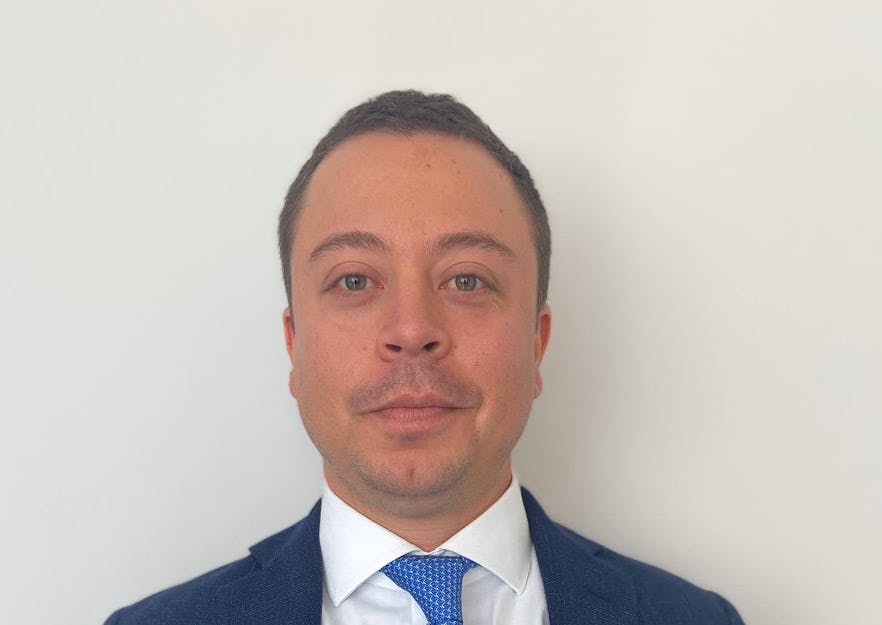 Felipe Victoria
Senior Manager for International Plastics Policy, Ocean Conservancy
Speaker, UN Plastics Treaty
Felipe E. Victoria is the Senior Manager for International Plastics Policy. Felipe joined the Plastics Policy and Finance team at Ocean Conservancy after serving at the United Nations in New York for several years. There, he represented Spain's regional Basque interests on the UN Economic and Social Chamber (ECOSOC), the High-Level Political Forum (HLPF), and other UN System related organizations and fora. In particular, he led the engagement and coordination of this regional government of Spain with the national government on areas of Agenda 2030 and the Sustainable Development Goals, as well as social, humanitarian, and women´s issues.
Felipe has a Spanish Law degree from the Complutense University of Madrid, a master's degree in Diplomacy and International Relations from the Spanish Diplomatic School, and a specialized Diploma in EU Law and Institutions from the same school. As well, he holds a master's degree in International Trade and Business Management from a joint program of the Menendez Pelayo International University of Spain and the Spanish Ministry of Economy.
Besides Spain and his student time in Brussels and Geneva, he has lived and worked in Colombia where he has family ties and has been a lecturer at the Colombian War College. Prior to living in New York City, he worked at the Spanish Embassy in Cairo, Egypt, coinciding with the Arab Spring uprisings.
Hotel Amenities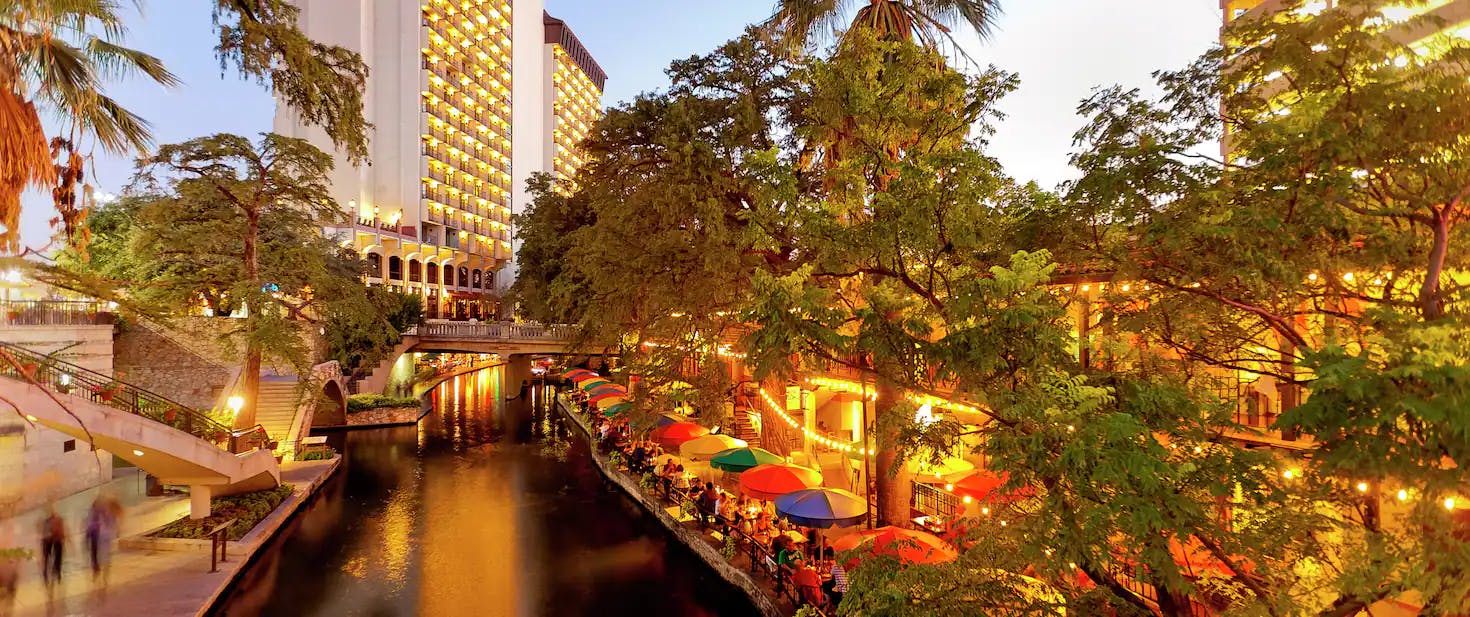 San Antonio River Walk Hotel Near the Alamo
The hotel is on San Antonio's River Walk, surrounded by dining and nightlife. Henry B. González Convention Center is a block away. We're a five-minute walk from Rivercenter Mall and the Alamo. Rio San Antonio cruises and shuttles board over the river. Enjoy our rooftop pool and riverside restaurant, with poolside drink and snack service Thursday – Saturday afternoons.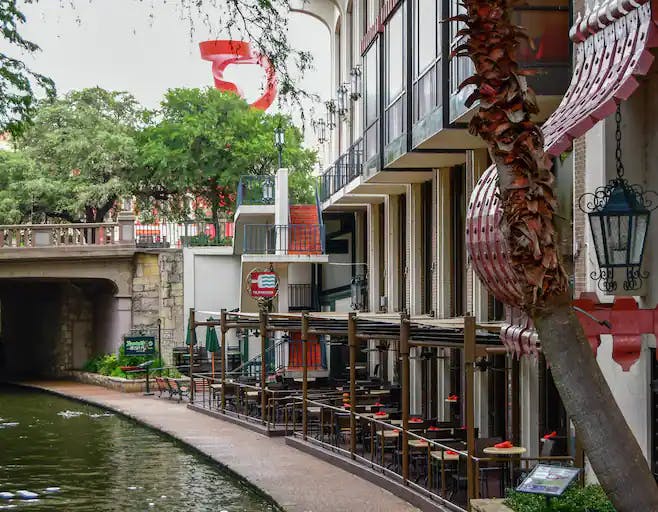 Dining
Set along the riverside, River's Edge Café and Patio Bar offers American and South Texas cuisine. We're also home to the River Walk's only sports bar, a coffee shop with Starbucks, and Durty Nelly's – our Irish pub with cozy fireplaces, stone walls, and nightly sing-a-longs.
With Thanks to Our Sponsors
Platinum Sponsor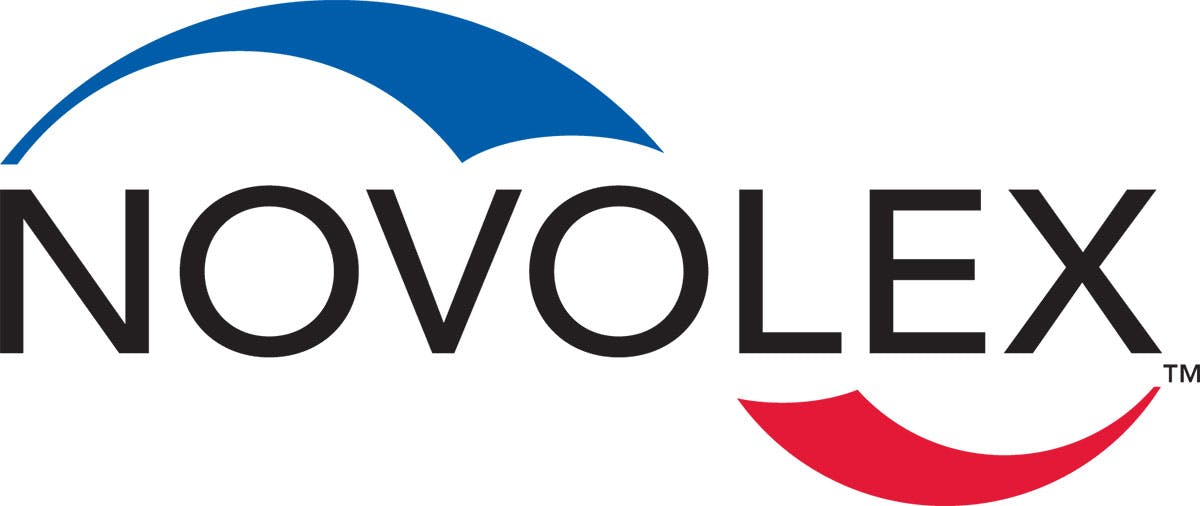 Gold Sponsors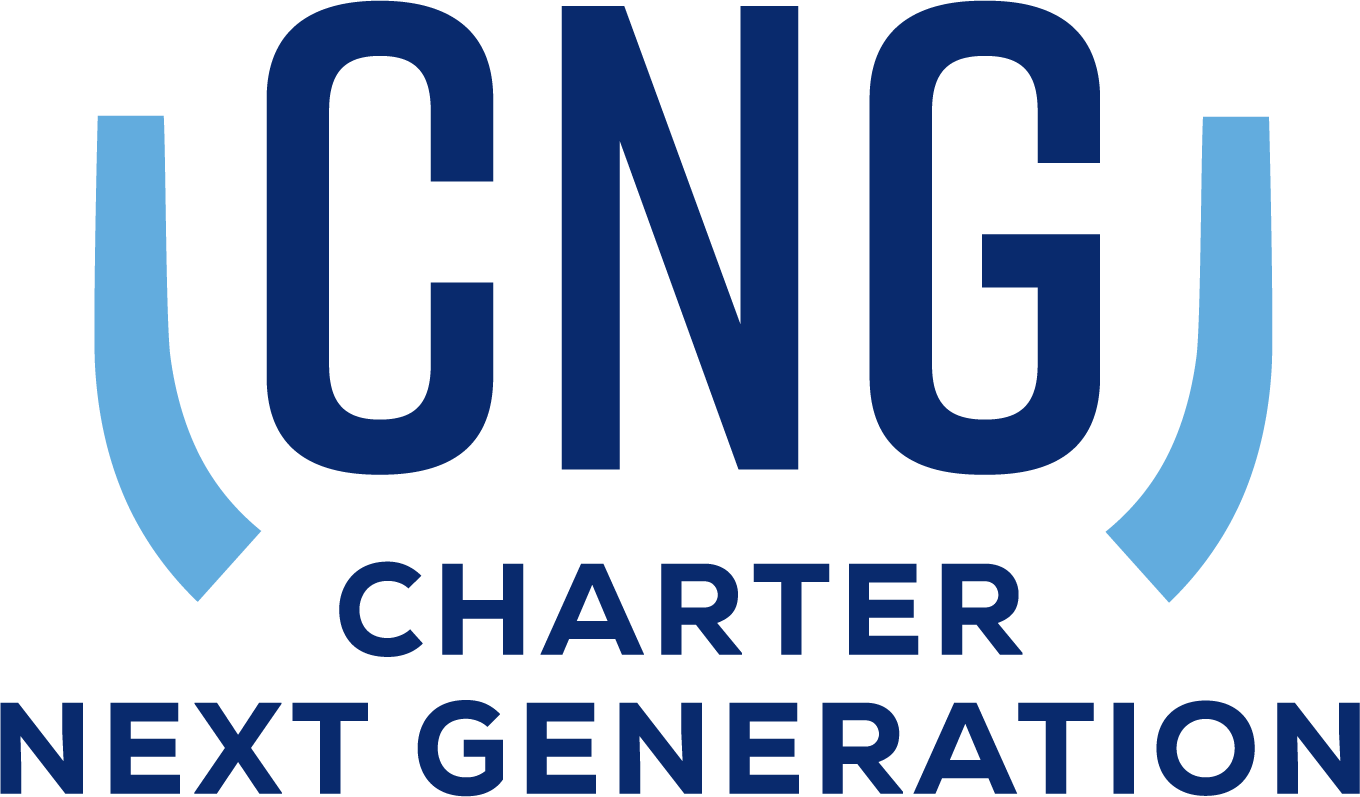 Silver Sponsors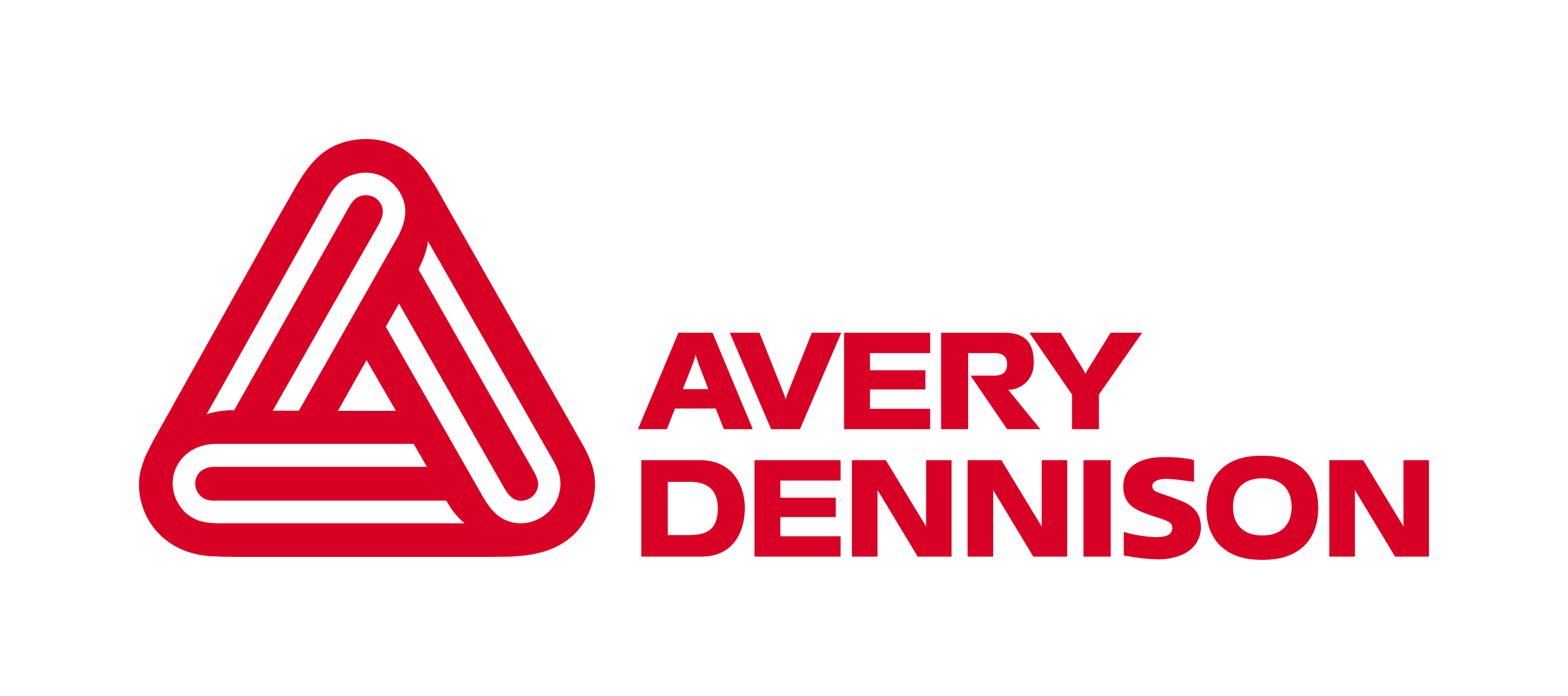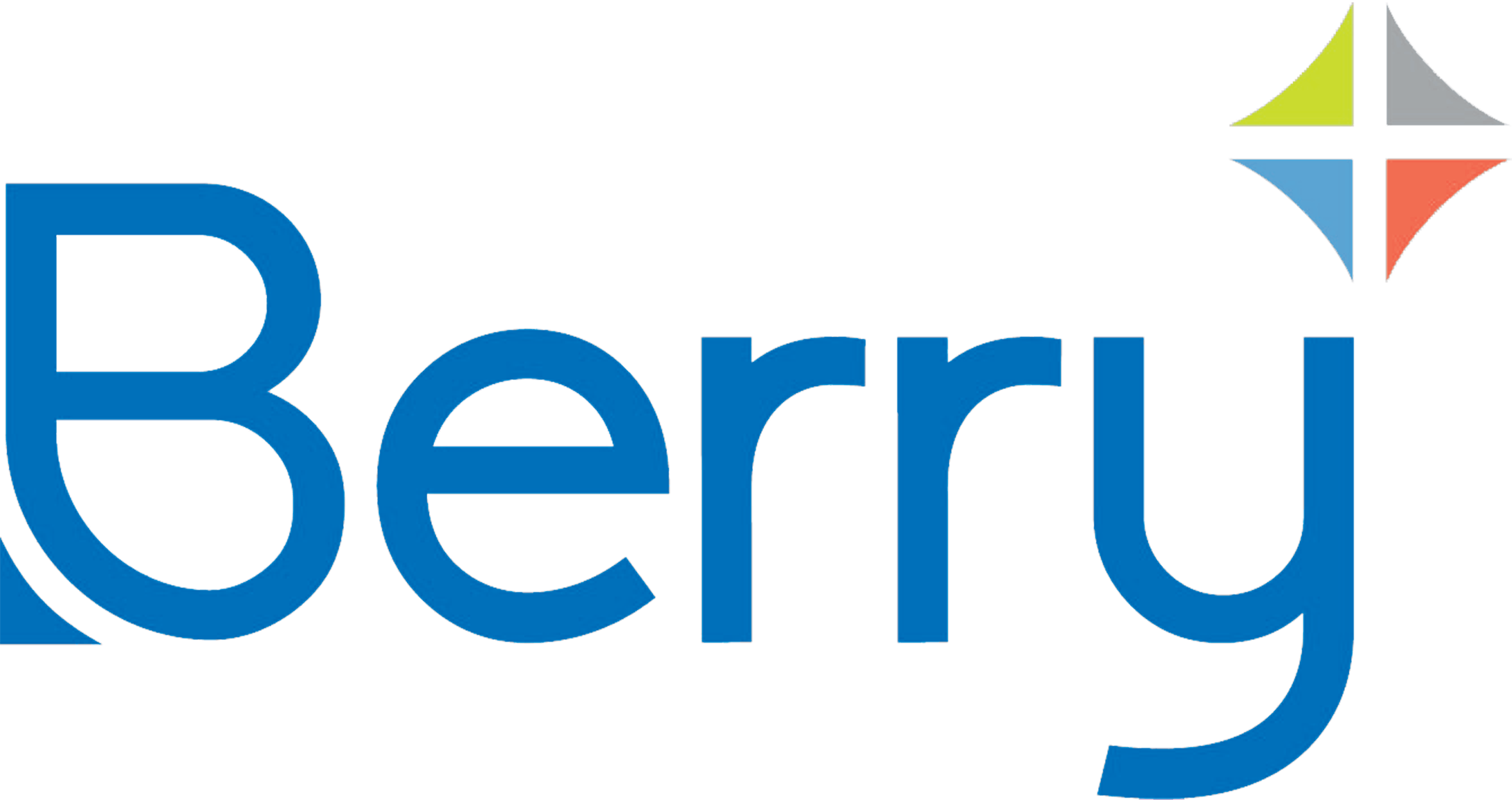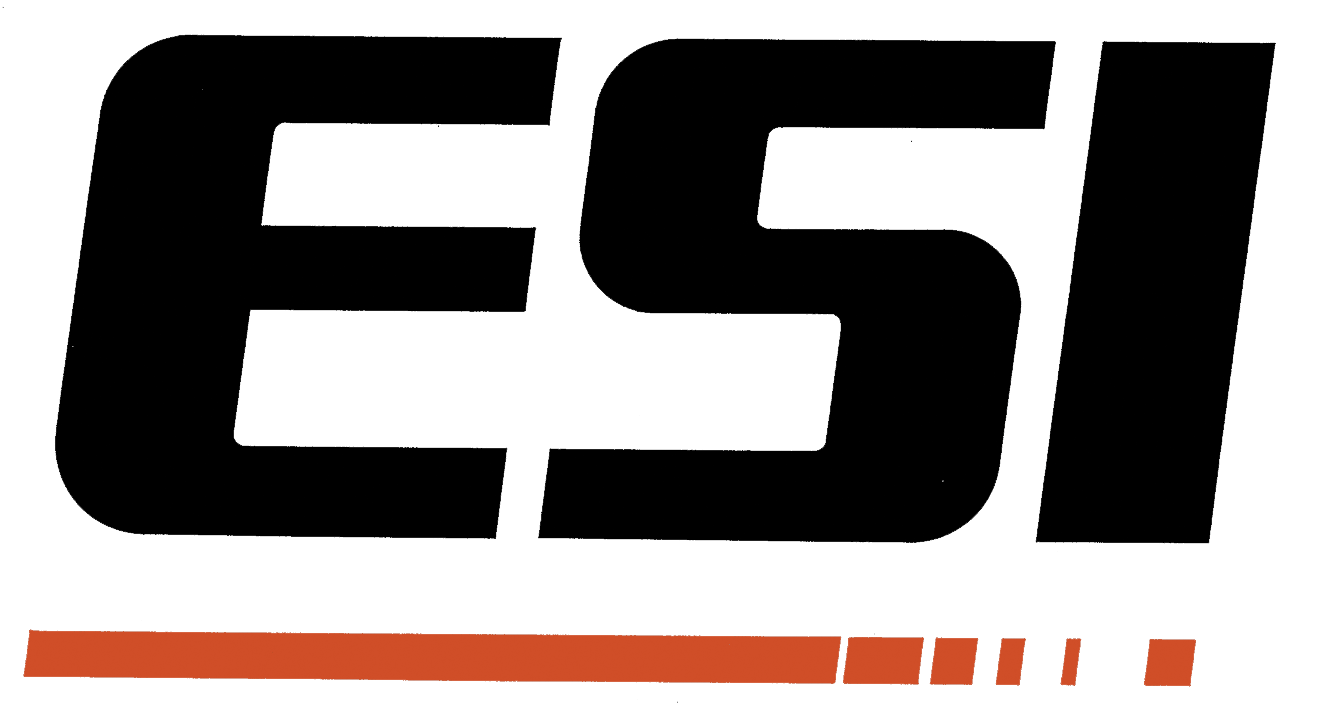 Bronze Sponsors