FPA 2021 Annual Meeting
September 15 – 17, 2021
Amelia Island, FL 32034
FPA 2021 Annual Meeting
Wednesday, September 15, 2021
12:00 am
Registration for this event is closed.
Add to Calendar
The Hotels and Venues
The Ritz-Carlton, Amelia Island
4750 Amelia Island Parkway
Amelia Island, FL 32034
All attendees must make their own hotel reservations. The Ritz-Carlton, Amelia Island has agreed to a special room rate of $299 per night. The room reservation deadline is August 12, 2021.
BOOK HOTEL
CALL
Due to the ongoing pandemic, the Annual Meeting has been rescheduled for September 15-17, 2021, at The Ritz-Carlton, Amelia Island, Florida. The meeting will be an in-person event.
We apologize in advance that this new date interferes with Yom Kippur, as it was very difficult to find an open time this fall to reschedule and avoid cancellation penalties. Please note that this will be FPA's only in-person meeting this year, as we will not have a Fall Executive Conference. We look forward to seeing as many of you as possible in September and getting back to "normal" with our Annual Meeting and Fall Executive Conferences in 2022.
The meeting will offer great networking opportunities for industry leaders and senior management. The winners of the 2021 Flexible Packaging Achievement Awards Competition and all competition entries will be on display as well.
The FPA 2021 Annual Meeting is for FPA Members Only. Non-members, who are eligible for membership, may only attend the meeting if they are sponsored by a current FPA Member and have not attended a meeting in the past. Please click here to view FPA members.
COVID-19 Reminder: By attending the FPA's 2021 Annual Meeting in Amelia Island, Florida, you agree to abide by and engage in certain mandatory health and safety conduct while attending the event. This includes, but is not limited to, any then current state guidelines regarding mask wearing and physical distancing, and not attending the event if you are ill or have been recently exposed to COVID-19. FPA has designed the event for those who have been fully vaccinated and we ask that you consider not attending if you have not been vaccinated. In addition, safety measures will be in place and that includes extra meeting space that will allow all indoor activities (dinner, which will be plated, and morning sessions) to be spread out; the majority of activities located outside, weather permitting, including the party, all receptions, breakfasts, and lunches; individual hand sanitizer for all attendees in addition to the hotel stations; and masks for those that would like to use them. FPA will continue to closely monitor federal and local safety recommendations and will update protocols as necessary.
Event Agenda
Wednesday, September 15, 2021, 12:30 p.m. - 3:15 p.m. EDT
Executive Committee Meeting
Wednesday, September 15, 2021, 1:00 p.m. - 3:00 p.m. EDT
Emerging Leadership Council (ELC) Meeting
Wednesday, September 15, 2021, 3:30 p.m. - 5:30 p.m. EDT
Board of Directors Meeting
Wednesday, September 15, 2021, 6:30 p.m. - 7:30 p.m. EDT
Welcome Reception
Wednesday, September 15, 2021, 7:30 p.m. - 9:00 p.m. EDT
Welcome Dinner
Wednesday, September 15, 2021, 9:00 p.m. - 11:00 p.m. EDT
Coastal Themed Networking Party
Thursday, September 16, 2021, 8:00 a.m. - 9:00 a.m. EDT
Registration and Breakfast
Thursday, September 16, 2021, 9:00 a.m. - 12:00 p.m. EDT
General Session I
Thursday, September 16, 2021, 12:00 p.m. - 1:30 p.m. EDT
Buffet Networking Lunch (for non-golfers)
Thursday, September 16, 2021, 12:30 p.m. - 6:00 p.m. EDT
Golf Tournament, The Golf Club of Amelia Island
Thursday, September 16, 2021, 6:30 p.m. - 7:30 p.m. EDT
Cocktail Reception
Friday, September 17, 2021, 8:00 a.m. - 9:00 a.m. EDT
Breakfast
Friday, September 17, 2021, 9:00 a.m. - 12:00 p.m. EDT
General Session II
Friday, September 17, 2021, 12:00 p.m. - 1:30 p.m. EDT
Buffet Networking Lunch
Speakers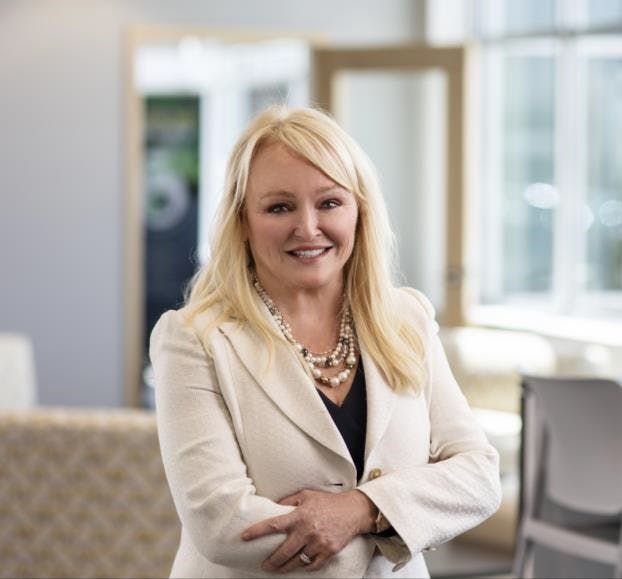 Kathy Bolhous
Chairperson & CEO, Charter Next Generation, and Chairperson of the FPA Board of Directors
Speaker, FPA State of the Flexible Packaging Industry Report
Kathy Bolhous is Chairperson and Chief Executive Officer of Charter Next Generation (CNG), a leading specialty film supplier to the food, consumer, industrial, and healthcare industries headquartered in Milton, WI. CNG currently operates 12 manufacturing facilities across the United States.
Over the past 10 years, Kathy has led CNG through several transformational acquisitions and significant organic growth. With more than three decades of experience in plastics manufacturing − including senior leadership roles at Appleton Paper, Cascade Engineering, and Magna-Donnelly – she is a trailblazer and role model for women in the industry.
In 2021 Kathy was named to Forbes inaugural list of '50 Over 50' – a prestigious group of successful female founders, leaders, and CEOs. She currently serves as Chairperson of the Flexible Packaging Association where she has been a Board member since 2011.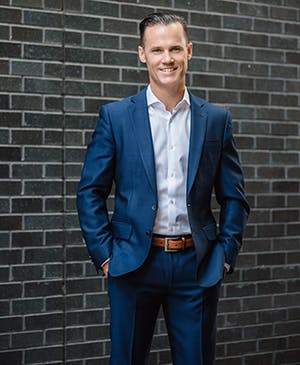 Peter Sheahan
Founder & Group CEO, Karrikins Group
Keynote Speaker, Leading Transformation
Founder & Group CEO of Karrikins Group, Peter Sheahan is known internationally for his innovative business thinking and thought leadership. With staff in more than 23 cities across 7 countries, he knows firsthand the challenges of growing a business in these rapidly-changing times.
Peter has advised leaders from companies as diverse as Apple, Goldman Sachs, Microsoft, Hyundai, IBM, Pfizer, Wells Fargo, and Cardinal Health. He is the author of 7 books, including Flip, Generation Y, Making it Happen, and recently released Matter.
Peter has delivered more than 2,500 presentations to over 500,000 people in 20 different countries, and he has been named one of the 25 Most Influential Speakers in the World by the National Speakers Association, and is the youngest person ever to be inducted into their industry Hall of Fame.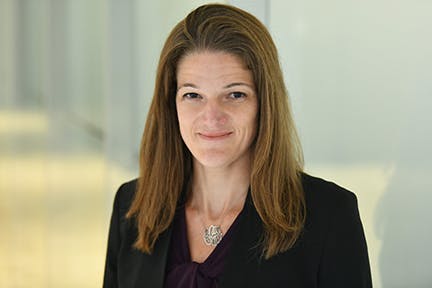 Sara Coyle
Managing Director, Rothschild & Co
Speaker, Industry Mergers & Acquisitions
Sara Coyle is a Managing Director in Rothschild & Co's Chicago office and has 16 years of investment banking experience. She joined Rothschild & Co from the Global Industrials Group at UBS where she was a Managing Director, focusing on Packaging and Industrial Distribution. Her transaction experience includes M&A, equity and debt financing transactions for a broad variety of Paper & Packaging, Distribution, Chemical, Building Products and Aerospace & Defense companies. Prior to working at UBS, she was at Bank of America Merrill Lynch and Citi. Sara received her MBA from the Yale School of Management and a BS in Mechanical Engineering (summa cum laude) from Cornell University.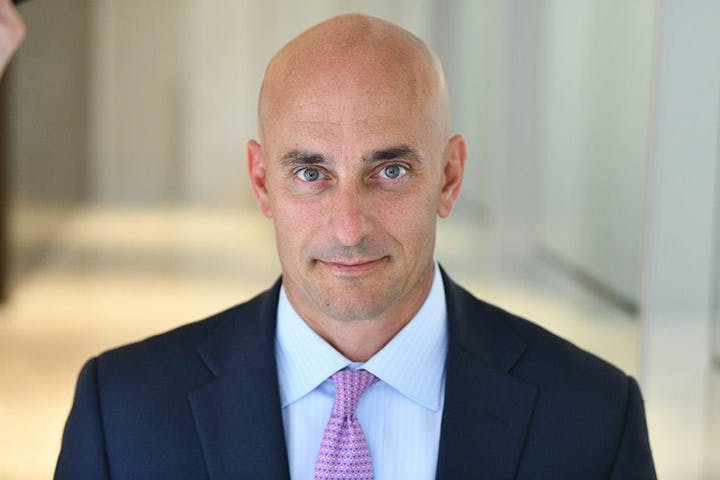 Sumner Farren
Managing Director, Rothschild & Co
Speaker, Industry Mergers & Acquisitions
Sumner Farren is a Managing Director in Rothschild & Co's Chicago office. Sumner joined Rothschild & Co from the Merger & Acquisitions Group at UBS where he was a Managing Director, focusing on financial sponsor M&A. Sumner has over 25 years of investment banking experience and has spent his entire career in mergers & acquisitions, working with Industrial and Consumer Goods companies. His transaction experience includes sell-side and buy-side advisory mandates for public and private companies, as well as strategic alternative reviews and defense advisory assignments. Prior to working at UBS, Sumner was a Managing Director at Bank of America Merrill Lynch. Sumner received his MBA from the University of Chicago, Graduate School of Business and a B.S.B.A. from Auburn University.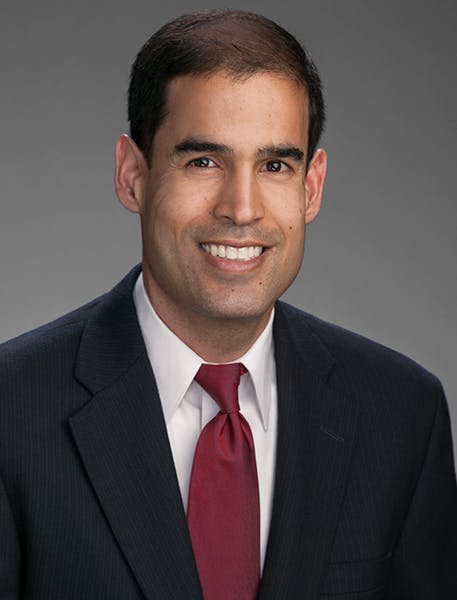 Joel Morales
Executive Director Polyolefins Americas, IHS Markit
Speaker, Update on the Polypropylene Market
Joel joined IHS Markit in March 2013 to cover PE and PP in North America. He is currently the service leader of three market advisory subscription services: The Global Plastics and Polymers Report, the North American PE Report, and the North American PP Report. He has brought a wealth of industry knowledge to IHS Markit through multiple stints along the plastics' value chain.
He began his career with polyolefins manufacturer, Solvay Polymers, which later became Ineos, in technical services and product development before he was moved into field sales. After 5 years at Solvay Polymers, Joel moved into resin distribution sales for both Muehlstein and then United Polychem as a Product Manager, where he managed and sold polyethylene and polypropylene resins into various customer segments.
In his most recent role prior to joining IHS, Joel was a purchasing manager for Silgan Plastics, a major, blow-molding and injection molding plastics converter. Joel graduated from The Massachusetts Institute of Technology in 1999 with a Bachelor of Science in Chemical Engineering and a minor in psychology.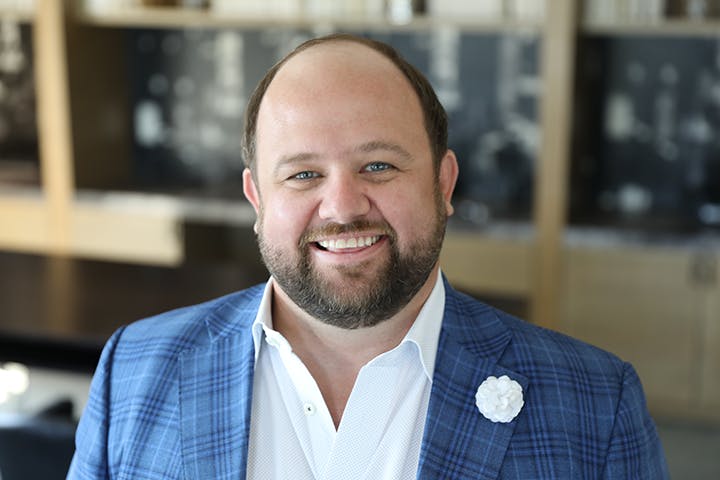 Jonathan Quinn
Director of Market Development and Sustainability, Pregis
Speaker, Emerging Leadership Council (ELC) Update
Jonathan Quinn is the Director of Market Development and Sustainability at Pregis, where he leads the market segmentation strategy development and execution along with all facets of flexible packaging sustainability focused on providing innovative products and services that Protect, Preserve, & Inspyre. Jonathan joined Pregis in June of 2021. Jonathan is recognized as an expert in the areas of Packaging Sustainability, consumer insight and voice of consumer associated with packaging. He has conducted extensive consumer research on the e-Commerce and consumer packaged goods sectors. Prior to joining Pregis, Jonathan most recently held Marketing leadership roles at NOVA Chemicals. Additionally, he has held sales leadership and business development roles at Illinois Tool Works Zip-Pak division, the COESIA Group, and Multisorb Technologies.
Quinn holds a Bachelor of Science in Packaging Science and Business Management from Clemson University. Currently, Jonathan is the founder and Chairman of the Emerging Leadership Council at the Flexible Packaging Association (FPA), and is on the Global Board of Directors of the International Safe Transit Association (ISTA). In June of 2021, Jonathan was appointed to the Society of Plastics Engineers (SPE) Advisory Board for Diversity and Inclusion. Jonathan was designated a "Rising Star under 35" by Plastics News in 2018 and the Canadian Plastics Industry Association (CPIA) Young Leader of the Year in 2019. In February of 2021 Jonathan was recognized by Plastics News as a top Social Media influencer in Plastics and Packaging. He can be found on all social media channels under the handle @JQUINNPACKAGED.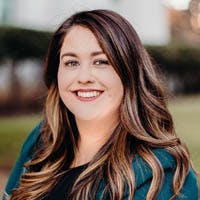 Lauren Aguilar
Government Affairs Associate, Serlin Haley
Extended Producer Responsibility Panel, Panelist
Lauren joined Serlin Haley in 2019 after serving for six years on staff in both the California Assembly and Senate, most recently as Capitol Director for Assembly member Phillip Chen (R-55, Orange County). She graduated from the University of California at Davis in 2013, where she majored in political science with a minor in war and peace studies. A trivia buff and a "huge foodie," she spends her free time doing improv comedy and seeking out the world's best lattes.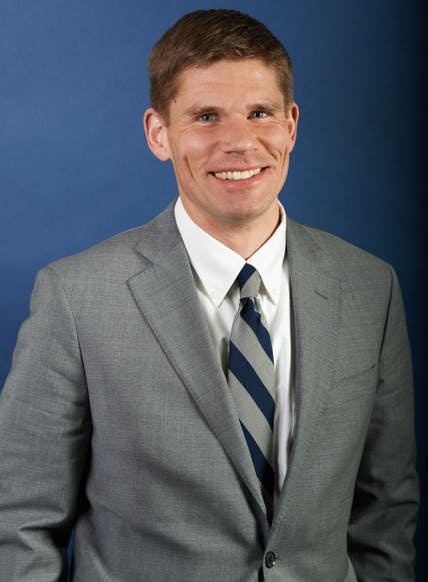 Andy Hackman
Principal Lobbyist, Serlin Haley
Extended Producer Responsibility Panel, Panelist
Andrew (Andy) is a registered federal lobbyist who has testified before the U.S. Senate and lobbied in over 25 state capitols. Prior to joining Serlin Haley, he served as vice president of government affairs for the Toy Industry Association, where he oversaw TIA's advocacy programs at both the state and federal levels. Andrew also has directed the national government affairs program of the Consumer Specialty Products Association.
Andrew received a Bachelors of Science in Public Affairs from Indiana University's School of Public and Environmental Affairs in Bloomington, Indiana and a Masters of Business Administration from George Washington University in Washington, D.C.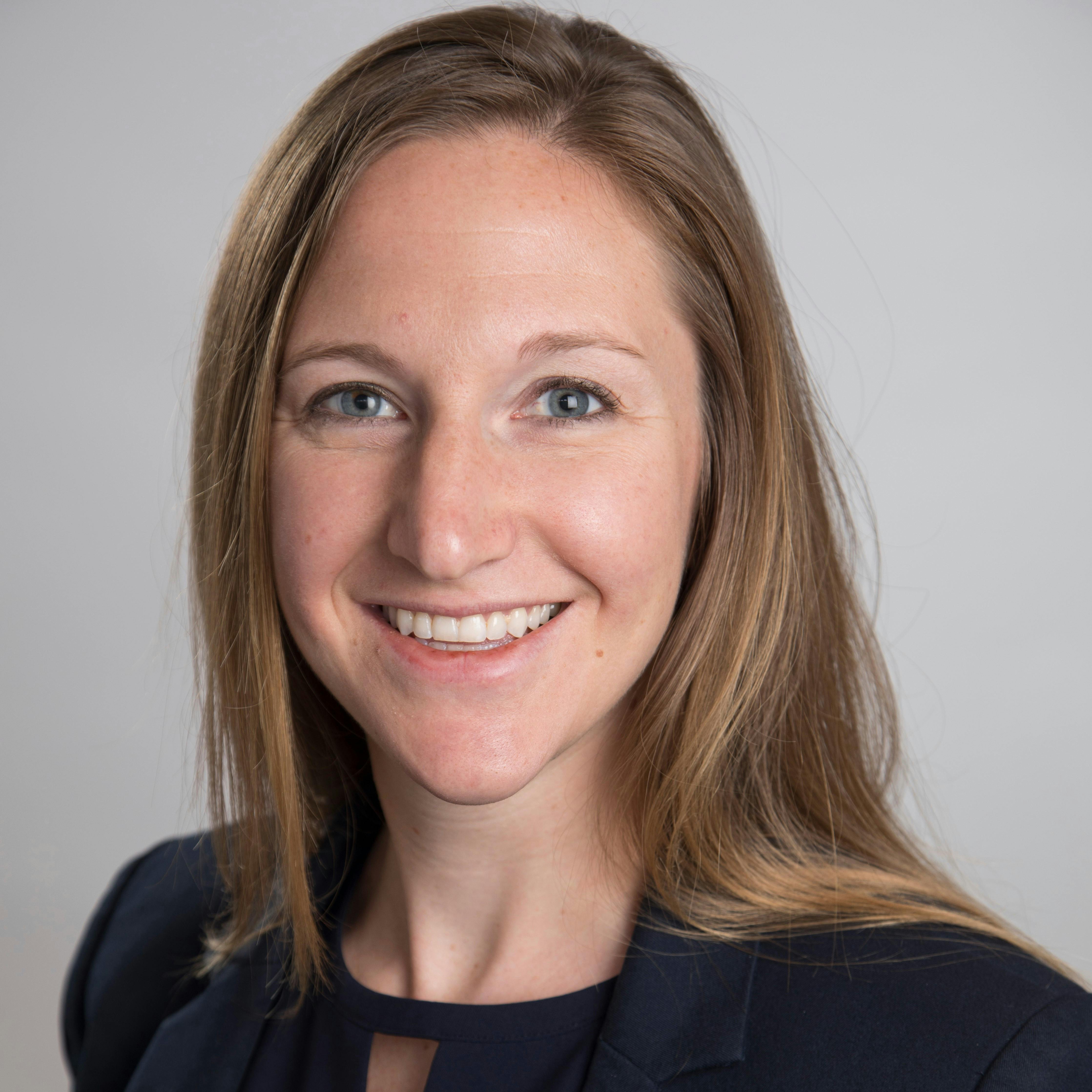 Stephanie Potter
Sr. Manager Corporate Affairs, Nestlé USA
Extended Producer Responsibility Panel, Panelist
At Nestlé USA, Stephanie is helping shepherd Nestlé's transition to the circular economy through oversight of sustainability initiatives that reduce the environmental impact of packaging, decrease use of virgin packaging material, increase the collection of materials, optimize infrastructure through partnerships and coalitions, and accelerate Nestlé's progress toward global commitments.
Stephanie comes to Nestlé USA from the U.S. Chamber of Commerce Foundation, where she oversaw collaborations with 150+ multinational businesses, government agencies, and NGOs through the Corporate Citizenship Center and supported the Chamber in refining its approach to climate action. Stephanie previously created and implemented a sustainable business strategy for North American commercial clients at Rabobank, the premier financial partner to the international food and agriculture industry and a leading financier of solar, wind, bioenergy, and energy infrastructure projects. Stephanie began her career investing in venture growth at Ashoka: Innovators for the Public and Silicon Valley Social Venture Fund (SV2).
Stephanie graduated with Honors from Stanford University with a BA in Political Science and an MA in Educational Policy.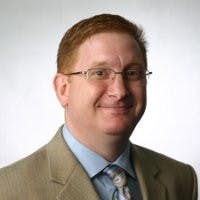 Phil Rozenski
Vice President of Public Affairs, Novolex
Extended Producer Responsibility Panel, Panelist
As the Vice President of Public Affairs at Novolex, Phil has become a nationally recognized expert in plastic and paper packaging sustainability, as well as green marketing claims. Phil is an established researcher that advocates for waste reduction and circular thinking in all products and business model. He has published white papers that map out their sustainable packaging road maps, as well as making viable and transparent sustainability marketing claims.
Phil's academic background includes a master's in Procurement and Acquisition Management from Webster University, a certificate in Lean Six Sigma from Villanova University, and an Executive Master of Business Administration from Washington University in Saint Louis. Phil is also fluent in Mandarin Chinese and a retired United States Air Force officer.
In the media, Phil has been quoted and featured in online and print publications such as Wall Street Journal, Waste 360,  New York Times, Chicago Tribune, Washington Post, Waste Dive, and a featured guest on national and regional broadcast programs including Radio Times, WHYY, National Public Radio, The Joy Cardin Show, Wisconsin Public Radio, California Public Radio, Southern California Public Broadcasting Service, and numerous podcasts.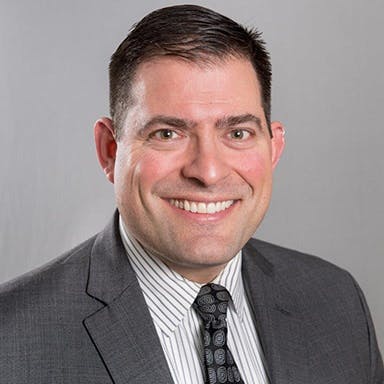 Craig Cookson
Director of Sustainability and Recycling, Plastics Division, American Chemistry Council
Advanced Recycling Panel, Panelist
Craig Cookson is the Senior Director of Plastics Sustainability for the Plastics Division of the American Chemistry Council, a trade association representing the leading companies engaged in the business of chemistry. Craig is responsible for leading the Plastics Division's strategic national sustainability initiatives to increase the recycling of plastics, advance opportunities for new recovery technologies, and promote awareness of plastics' role in providing sustainable solutions to society's greatest challenges.
Before coming to ACC, Craig was the Vice President of Integrated Business Strategies at 720 Strategies, where he designed and implemented strategic grassroots programs for corporate, association, and non-profit clients. Craig was also the Deputy Director of State-Federal Relations for Governor Mitt Romney. Craig advocated on behalf of Massachusetts' interests on the issues of energy, transportation, education, and local commerce.
Craig holds a B.A. in Political Science from The College of the Holy Cross in Worcester, Massachusetts, and an MBA from Boston College in Chestnut Hill, Massachusetts. Craig is a long-time New England Patriots season ticket holder and Boston sports fan and currently lives in Washington, D.C., with his wife Elizabeth and their twin boys.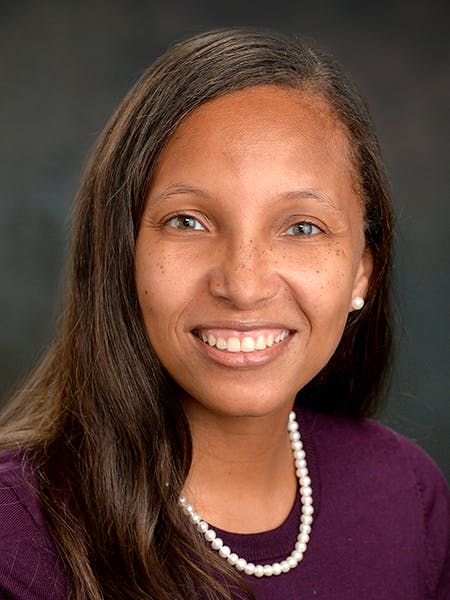 Elizabeth Rhue
Staff VP of Global Sustainability, Sonoco
Advanced Recycling Panel, Panelist
Elizabeth Rhue, Staff VP of Global Sustainability, is responsible for leading Sonoco's global sustainability programs for all of the Company's Consumer- and Industrial-related packaging businesses, including working directly with Sonoco's key customers to achieve improved product sustainability. Elizabeth started her career at Sonoco as a Research and Development Engineer with Sonoco's Rigid Paper Container business and has held several technical and commercial roles, including Sustainability and National Accounts Manager for Sonoco Recycling and Director of Marketing for Sonoco's Flexible Packaging division, working directly with large consumer product goods customers.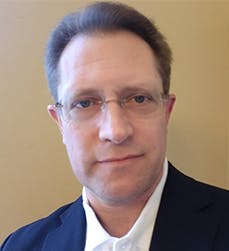 Dr. Bruce Welt
Professor and Coordinator, Packaging Engineering Program, University of Florida
Advanced Recycling Panel, Panelist
With degrees in chemical engineering, food science, and agricultural and biological engineering, Dr. Bruce Welt completed his education at the University of Florida with prominent food-process engineer, Dr. Art Teixeira. He then spent a few years in industry before returning to UF to help start the packaging science program. Welt's background gives him a broad view of his field, with the practicality of a working engineer and the insight of a researcher. He applies this balanced view in his research and in his teaching.
Bruce's research focuses on plastics that are used for food packaging and has also worked on food irradiation. He has a Ph.D. in Food Process Engineering from the University of Florida; a M.S. in Food Science from Rutgers University; and a B.S. in Chemical Engineering from Clarkson University.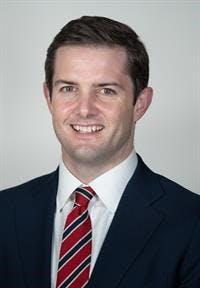 David McKnight
VP, Business Relations and Partnerships, The Manufacturing Institute
Speaker, Workforce Development
David McKnight is the Vice President of Business Relations and Partnerships for The Manufacturing Institute (MI), the workforce development and education partner of the National Association of Manufacturers (NAM). In his role, David builds and expands the MI's strategic partner base across MI program areas focused women, veterans, youth and skilled training.
During the peak of the COVID-19 pandemic, David supported the Creators Respond effort of the NAM engaging with more than 26 agencies, departments, and branches of the US government to maximize government & manufacturer engagement in the response, relief, and recovery efforts.
Prior to joining the Manufacturing Institute, David was the Senior Director of Member Services and Partnerships for the Agricultural Retailers Association (ARA). While at ARA, David cultivated industry stakeholders and was responsible for the creation and operation of member service programs and partnerships.
David is a native of Lexington, KY and resides in Washington, DC. He is a graduate of Hampden-Sydney College in Virginia with a B.A. in Political Science.
Transportation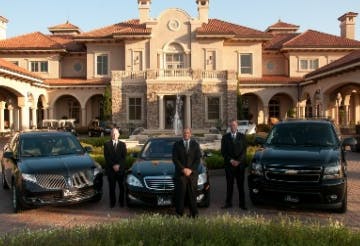 Barr's Transportation
All attendees must make their own transportation arrangements.
Headquartered in Jacksonville, Florida, Barr's Transportation is a full-service ground transportation company founded on the belief that our clients' time is their most important commodity. Whether for airport transportation, limousine service, or professional car service for any occasion, Barr's Transportation is your source for reliable car service. Let us ensure that you arrive to your destination safely and on time. Barr's Transportation is a preferred transportation partner for The Ritz-Carlton, Amelia Island.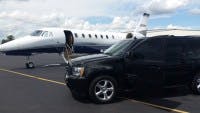 Tipper Transportation
All attendees must make their own transportation arrangements.
At the Jacksonville Black Car Service by Tipper Transportation, we strive to be the best that there is. With our many combined years of Luxury Transportation experience you will be in good hands at the right price and on time, every time.
Founded by Kendall Tipper (US Army combat veteran) we are Jacksonville natives with expert knowledge of the area. We believe in real customer service and that quality luxury passenger ground transportation is built around the finest customer service where the customer really Is always right. We understand that your time matters thus we are always on time, providing quality limousine and black car service at a fair price.
With Thanks to Our Sponsors
Platinum Sponsor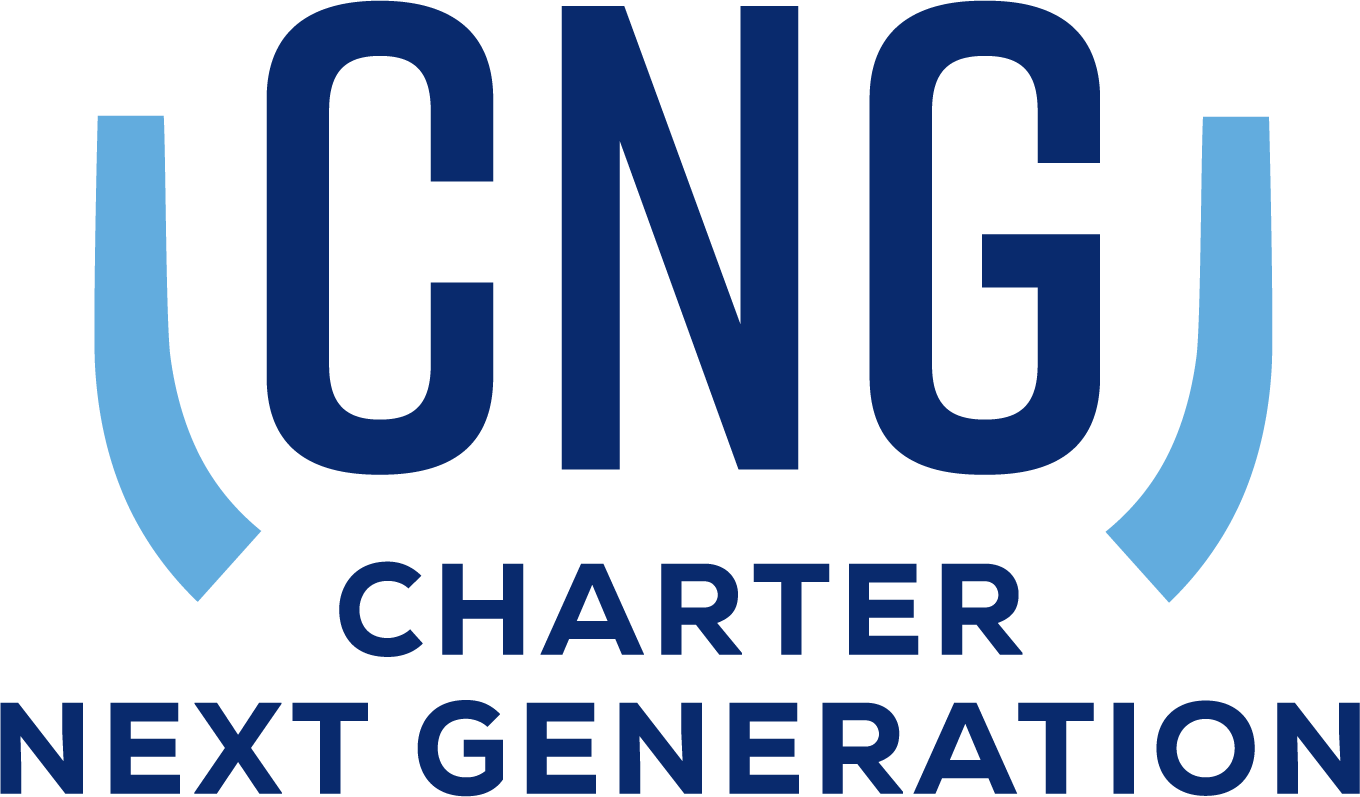 Gold Sponsor

Silver Sponsors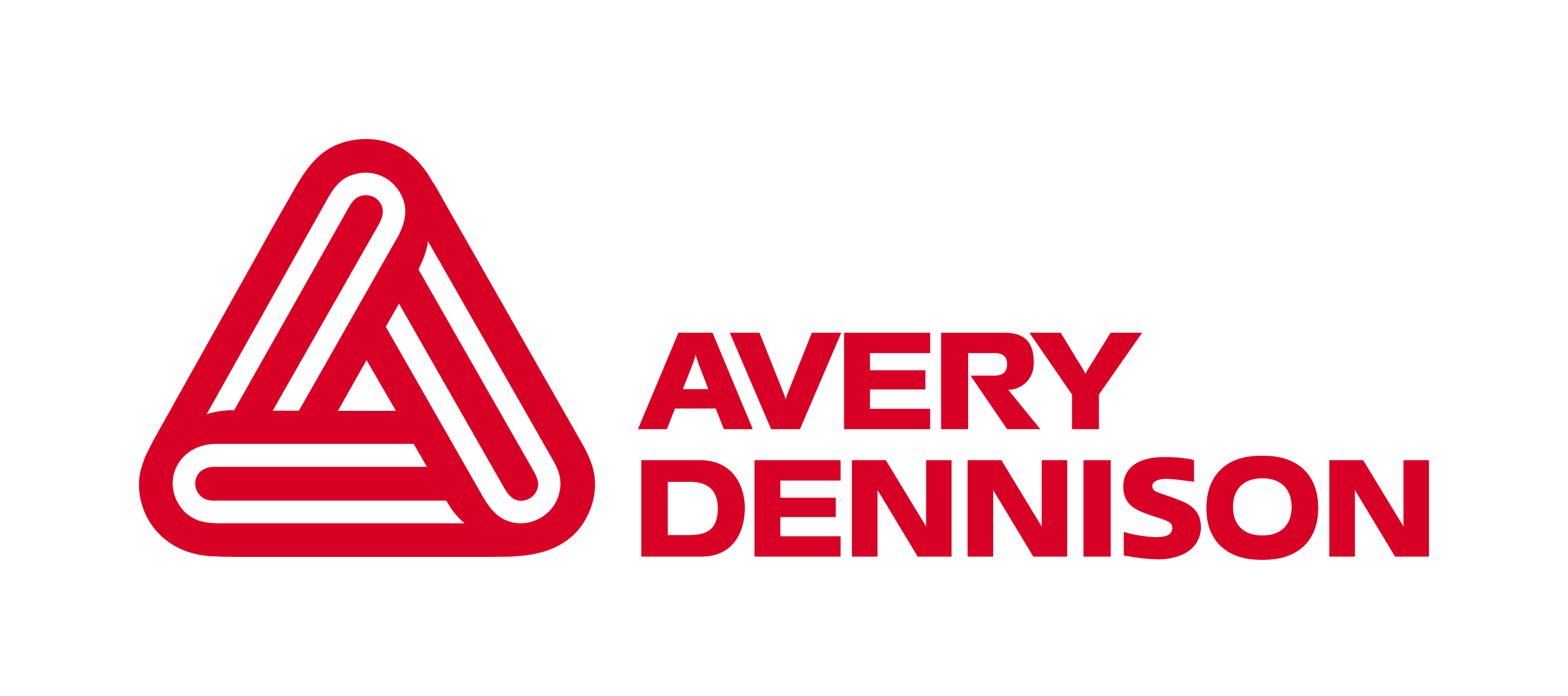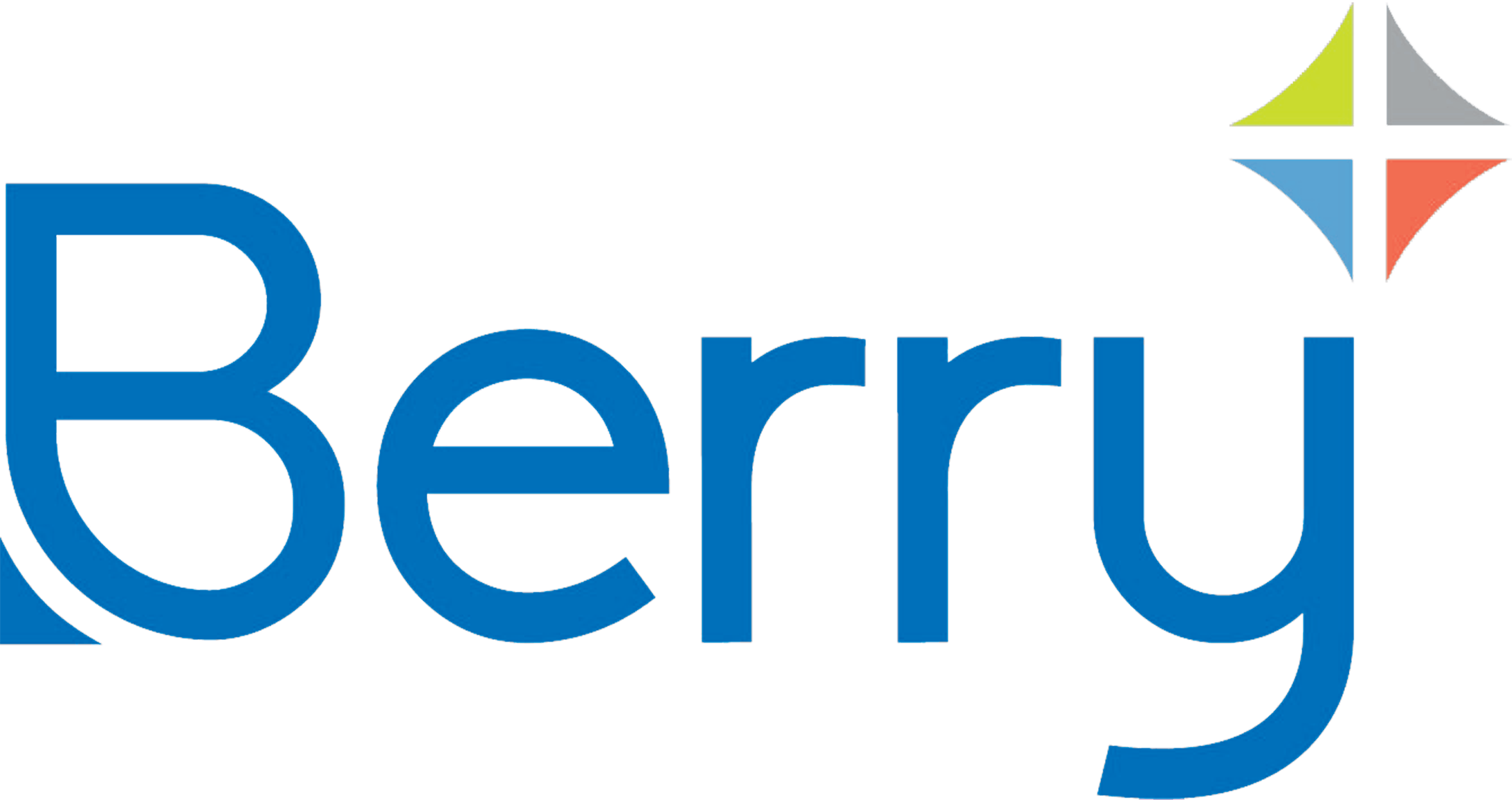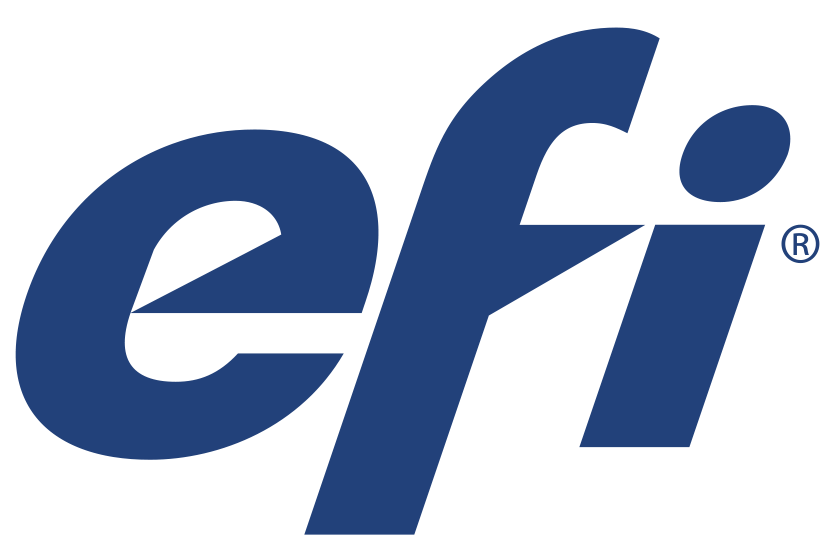 Bronze Sponsors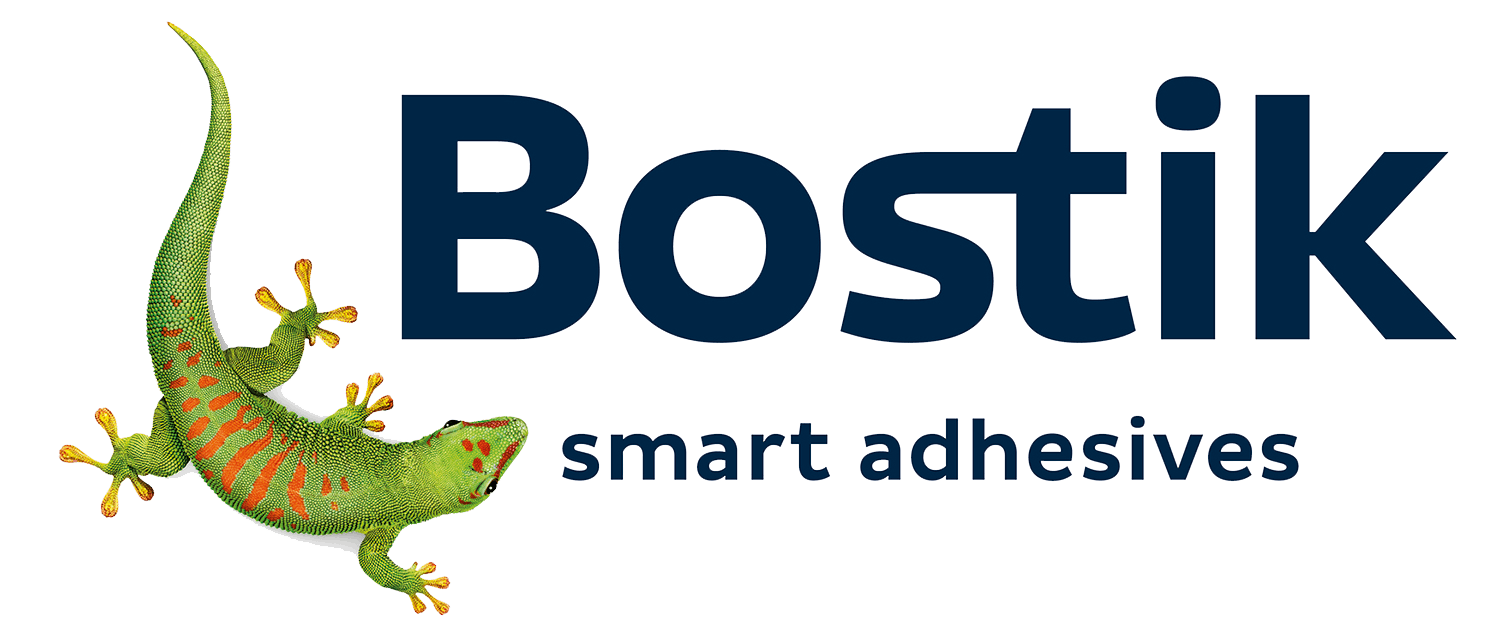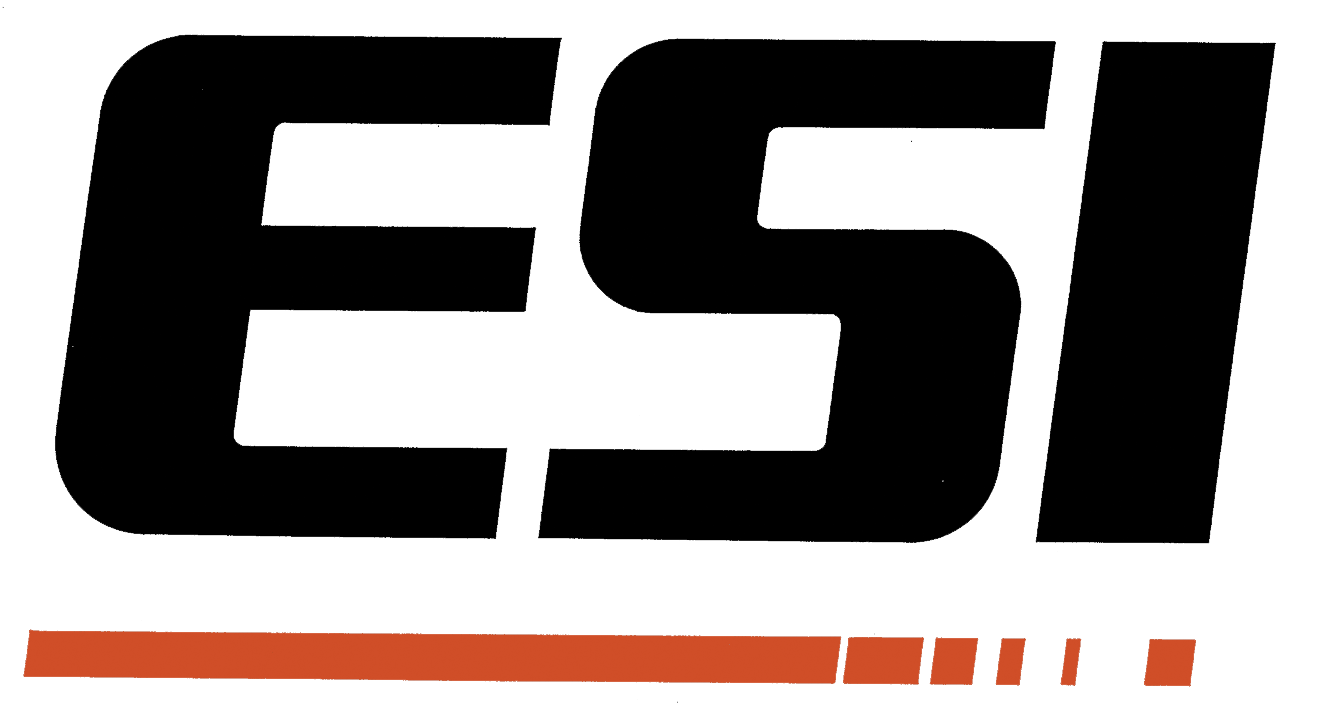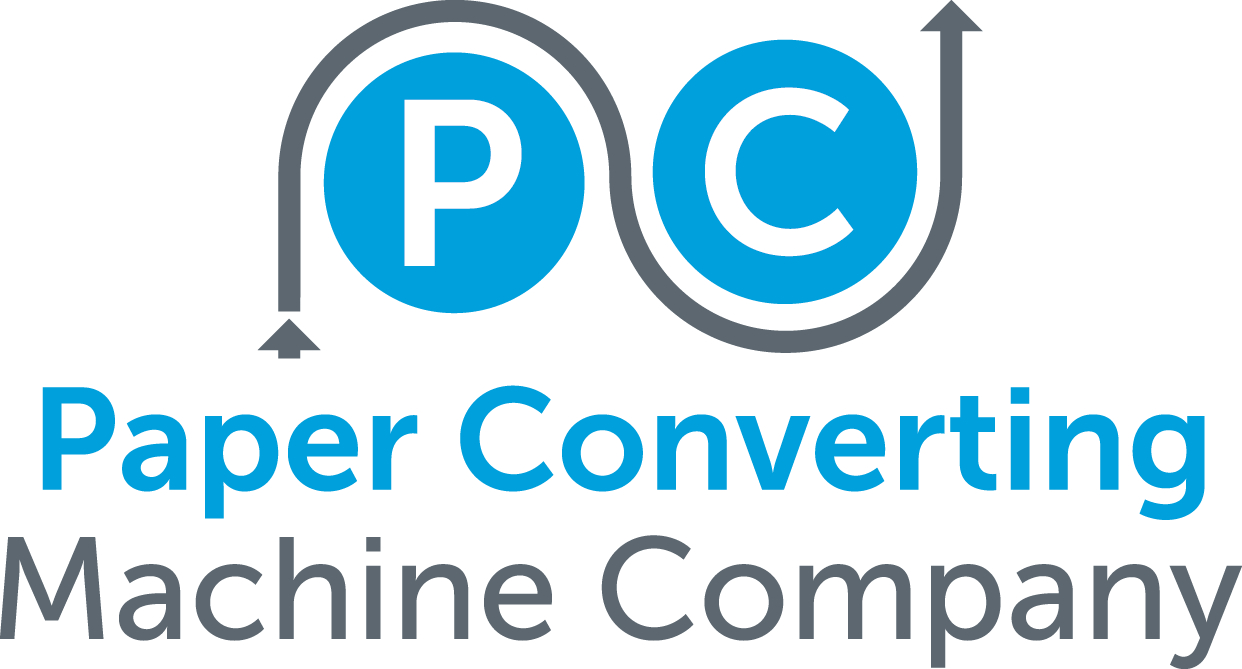 Golf Tournament Sponsor