ICEC USA
January 9 – 11, 2024
Orlando, FL 32819
The Hotels and Venues
Orange County Convention Center
9800 International Dr.
Orlando, FL 32819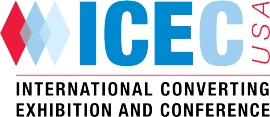 FPA is a partner for the event and FPA members receive a discount when registering. Contact us for the promo code.
ICEC USA, America's Leading Exhibition for Paper, Film, Foil, and Nonwovens Converting, is the central meeting point for the international converting industry. The 7th edition of ICEC USA will be held on January 9 - 11, 2024 at the Orange County Convention Center in Orlando, FL. The Americas' leading exhibition for paper, film, and foil converting takes place biennially—every two years.
At ICEC USA, equipping you with the right tools and training you need is key. Check back soon for 2024 learning opportunities to sharpen your expertise, strengthen your network, and stay up to date on the latest important developments in the converting industry.
FUNDAMENTALS
Fundamentals Courses are one-day programs for anyone involved in the roll-to-roll converting industry. Taught by industry leaders, these programs provide value whether you are an established professional or brand new to the industry.
Fundamentals Courses take place Monday, January 8, a day before the ICEC USA Exhibit Hall opens and includes:
Access to all Fundamentals programming
Lunch on Monday, January 8
Exhibit Hall access, January 9-11
TECHNICAL PROGRAM
Technical sessions are comprised of concurrent tracks covering topics that include: flexible packaging, gravure, sustainability, vacuum coating, web coating and laminating, and web handling.
Technical sessions take place Tuesday, January 9 – Thursday, January 11 from 8:00 AM – 10:00 AM each day before the Exhibit Hall opens and include:
Two (2) one-hour sessions each day of the show. Visitors may purchase one or both courses.
Exhibit Hall access, January 9-11
ASK THE EXPERTS
Meet one-on-one with some of the industry's most accomplished experts who can help with your converting questions and challenges. These valuable 15-minute consultations are FREE but fill up quickly. 
THE FUTURE OF CONVERTING THEATER
Be prepared for what's on the horizon and how it will impact your business with these forward-thinking presentations led by the converting industry visionaries and leaders. Stay ahead of your competition with new technologies and best business practices that you can start implementing at your own company.
These sessions take place on the Exhibit Hall Floor and are included in your Exhibit Hall pass.