Sustainability in Packaging US
March 9 – 11, 2022
Chicago, IL 60601
Sustainability in Packaging US
The Hotels and Venues
Swissotel Chicago
323 East Upper Wacker Drive
Chicago, IL 60601
BOOK HOTEL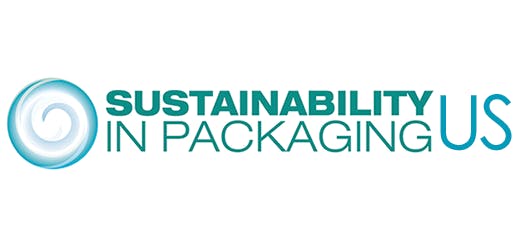 FPA is a partner for the event.
Taking place March 9-11, 2022, Sustainability in Packaging US will return to Chicago, Illinois, to unite a wide variety of stakeholders from brand owners and retailers, to packaging converters, manufacturers, suppliers, recyclers and more, to network, connect, and explore the future of sustainable packaging. Learn more about the key challenges, industry trends, market drivers, and new solutions that are steering the supply chain towards an increasingly circular economy and more sustainable future.
Don't miss this opportunity to hear from key influencers and leading industry experts including PepsiCo, Google, Etsy, Sabra Dipping Company, Mars, Canopy, Campbell Soup Company, Resource Recycling Systems, The Recycling Partnership, and many more!
About Sustainability in Packaging US
The landscape of packaging is changing as consumer purchasing trends turn to online ordering, the desire to purchase products that are more sustainable, wanting more from brands and reducing the amount of effort they need to make in order to stay sustainable. As purchasing trends continue to evolve, one of the most important functions of packaging will be increased sustainability. This push towards sustainable practices for packaging and a circular economy is a key influencer, focal point and primary benchmark for the packaging supply chain.
To address these future sustainability requirements, Smithers Sustainability in Packaging US is designed to offer the packaging industry a collaborative forum that provides a 360 perspective on the key challenges facing the supply chain and an introduction to the innovative packaging solutions that are supporting the evolution towards a circular and increasingly sustainable economy.
Who Attends?
Sustainability in Packaging US brings together representatives from across the entire packaging value chain including including raw material suppliers, packaging converters, retailers, brands, government agencies, NGOs, and academia to facilitate industry collaboration, support the sharing of ideas, and deliver upon the promise of increased sustainability within the packaging industry.
Common Attendee Job Titles:
Account Manager ● Brand Communications Manager ● Brand Innovation & Packaging Leader ● Business Development ● CEO ● Chief Evangelist ● Chief Strategy Officer ● CMO ● Co-Founder ● Commercial Director ● COO ● Corporate Environmental Coordinator ● Corporate Sustainability Leader ● Director of Marketing ● Director of Product Development and Innovation ● Director of Packaging ● Director of Sustainability ● Environmental Specialist ● Executive Vice President ● Global Marketing Manager ● Head of Business Strategy ● Managing Director ● Materials Analyst ● National Recycling Manager ● New Product Development ● Packaging Development Engineer ● Packaging Engineer ● Packaging Specialist ● President ● Principal Engineer ● Public Affairs ● R&D ● Reliability Manager ● Regulatory Director ● Research Scientist ● Sustainability Manager ● Sustainability Strategist ● Technical Director ● Technical Service Manager ● Vice President of Marketing ● Vice President of Sales ● Vice President of Client Success